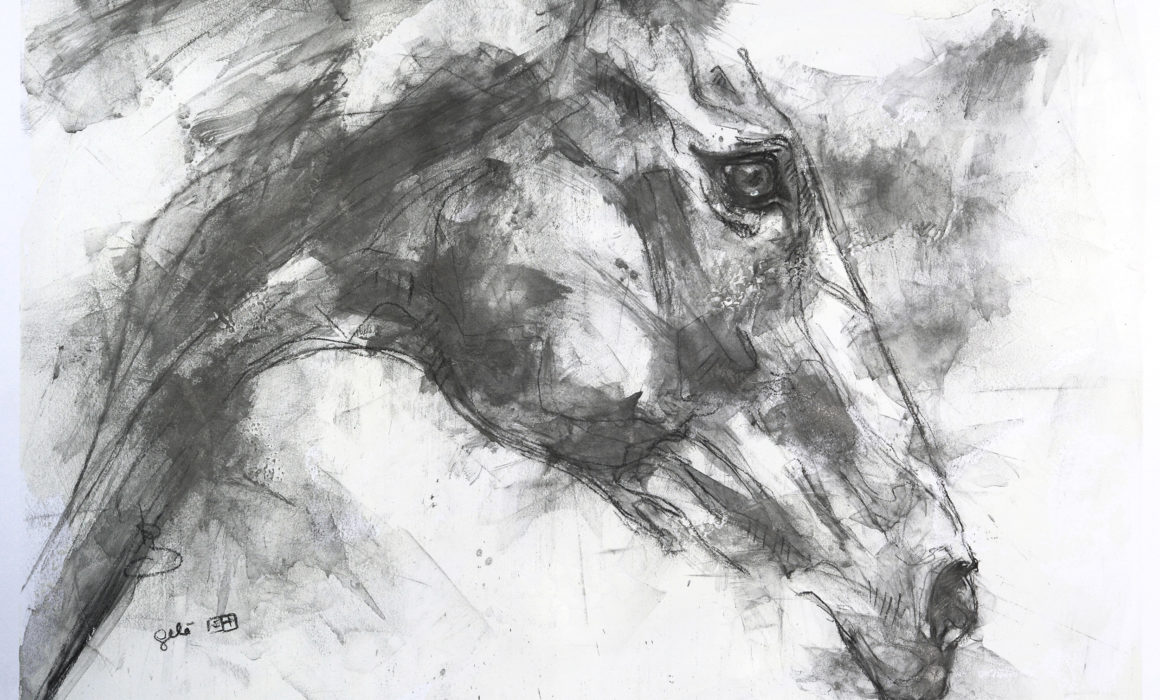 𝐸𝑎𝑐ℎ 𝑝𝑜𝑟𝑡𝑟𝑎𝑖𝑡 𝑐𝑜𝑚𝑚𝑖𝑠𝑠𝑖𝑜𝑛 𝑎𝑟𝑒 𝑢𝑛𝑖𝑞𝑢𝑒 𝑎𝑛𝑑 𝑑𝑖𝑓𝑓𝑒𝑟𝑒𝑛𝑡 𝑒𝑣𝑒𝑛 𝑖𝑓 𝑡ℎ𝑒𝑟𝑒 𝑖𝑠 𝑠𝑜𝑚𝑒 𝑐𝑜𝑚𝑚𝑜𝑛 𝑝𝑜𝑖𝑛𝑡𝑠.
When I've received the picture of Tailor, I've felt chills. I was hit by his so intense and deep look. This horse must have been very strong, magnetic, charismatic & so kind! I couldn't wait to do his portrait.
When I was in front of my easel with the picture reference of Taylor close to me & with my pencil dancing on the paper, I was so concentrated that I felt a connection with him. That kind who let me feel a bit with him, it was a feeling of peace.
If I tell you this now it's because it's not the first time it happens to me these last months. I created 3 portraits of passed away horses and I felt the same peaces and strong energy each time that let me feel a huge sensation of love.
I know that for the owners it can be a hard time, for me, I created these portraits in a joy that I can't describe & I imagine that the painting hold and keep this energy.
« Taylor »
charcoal & black chalk painting on paper
Read More